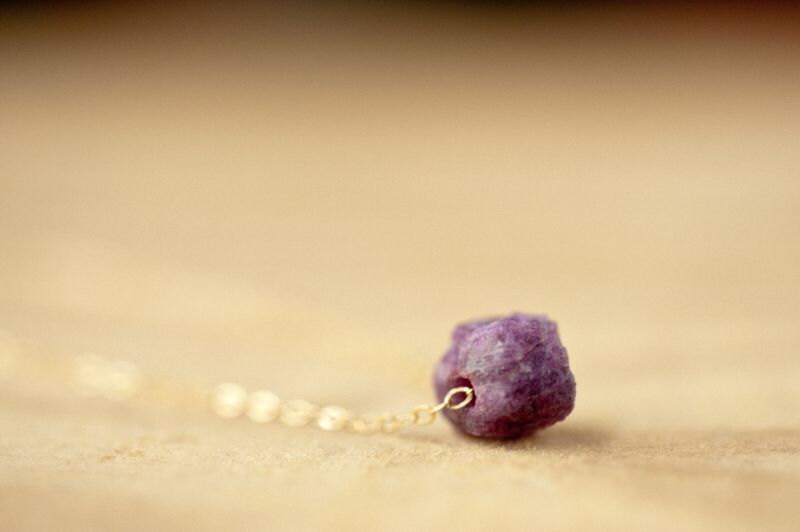 Howdy! Thank you all for entering my previous giveaway for the
Druzy Quartz Gold Filled Necklace
, and congratulations to the winner (Entry #1902 Cathy J.) I am so glad to hear that you love the necklace and fits you well ;) I was quite busy this month and finally catch the tail of March to post this new giveaway, from
LoveGem Studio
:
A delicate large (about 2-gram, roughly 9~11 carats) raw, uncut, untreated ruby nugget, that is simply hold by a 14K gold filled chain. This ruby is rose pink-ish and purple-ish, which is rare to fine. The design is simple and makes it a perfect everyday necklace.
I was born in July with the birthstone of Ruby. I am so glad that I've found this beautiful raw ruby. Ruby is a tough mineral, second only to diamond in hardness (Ruby has the Mohs (hardness) number of 9, which is following right after diamond of 10). Ruby - the name given to red, gem-quality corundum - is one of the best gemstones for jewelry settings. Rubies may be any shade of red, from pinkish to purplish or brownish red, depending on the chromium and iron content of the stone.
This giveaway ends on 4/30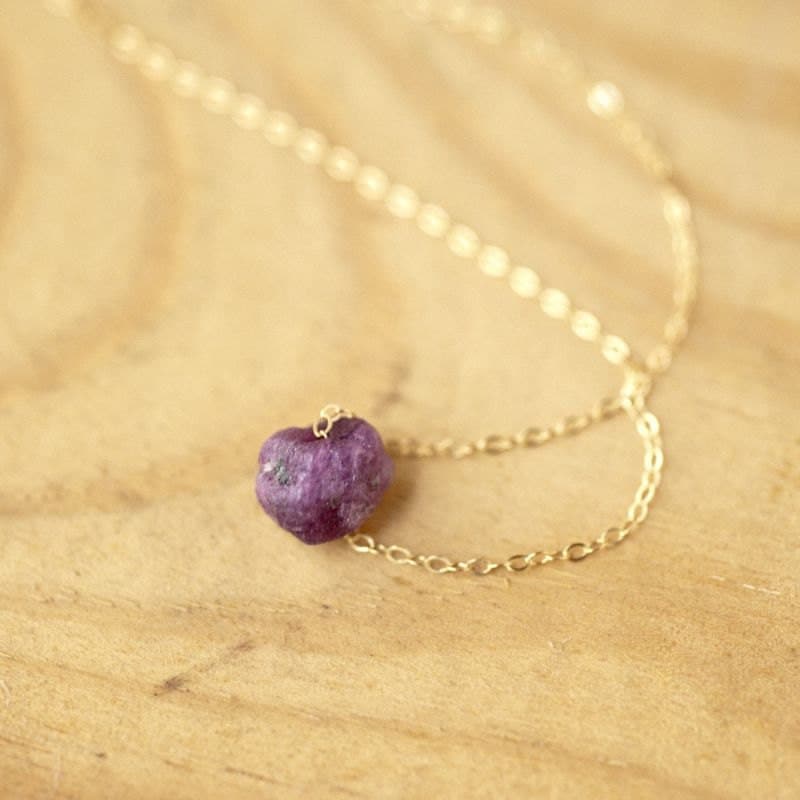 To enter the giveaways, you can
:
Easy entry for everyone - just click!! Fav Etsy shop/items, like Facebook, Follow Blog, Tweet. Cheers!
- Start by going to the entry form below
-
Submit as many entries as you want
(Of course the more entries you submit the higher chance you will get to win!)
- You can also submit the entries daily to increase the chance of winning
The winner will be anounced on May 2nd.
Yin
LoveGemStudio